South Brunswick Islands Rotary Foundation is the charitable arm of the Rotary club of South Brunswick Islands, and is a 501(c)(3) non-profit with tax id: 82-5054684.
A receipt for the tax-deductible portions of your donation will be provided no later than 60 days post event.
Financial information about this organization and a copy of its license are available from the State Solicitation Licensing Branch at 919-814-5400. The license is not an endorsement by the State.
Board of Trustees
William Wylie, Sr. - President & Trustee
Gregory Rupp - Vice President & Trustee
Cindy Reed - Secretary & Trustee
Gary Olin - Treasurer
Carol Petrea - Trustee
Robert Stinson - Trustee
Danny Hardy - Trustee
Hector Batchelor - Trustee
Documents
SBI Rotary Foundation IRS Designation
SBI Rotary Foundation Conflict of Interest Policy Adopted 4-4-18
SBI Rotary Foundation Bylaws Adopted 3-30-18
SBI Rotary Foundation Registration Document
SBI Rotary Foundation Articles of Incorporation
SBI Foundation Bylaws Amended 12-13-19
SBI Rotary Foundation 2019 Form 990
ROTARIANS BELIEVE IN "SERVICE ABOVE SELF"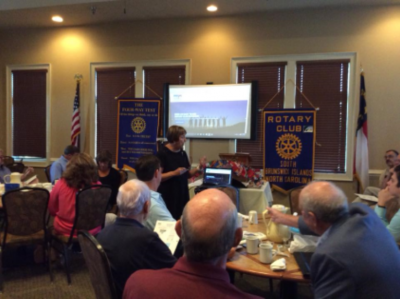 Our club's mission is to improve the world through actions and financial support of Rotary's Avenues of Service:
COMMUNITY
VOCATIONAL
INTERNATIONAL
YOUTH
Our club is a proud part of the community and of Rotary International. Rotary is a global network of more than 1.2 million members who believe that great things happen when dedicated minds come together.
We are community and business leaders representing different professions, experiences, and perspectives but with a shared desire to connect with others to address the challenges affecting our community and communities around the world.
This year we have supported Hurricane Relief efforts, have partnered with other Rotary Clubs to provide financial assistance to the Rotifunk Hospital in Sierra Leone, and continued to support the effort to eradicate Polio worldwide.
We are looking for like-minded individuals to assist us in our efforts.
WON'T YOU JOIN US?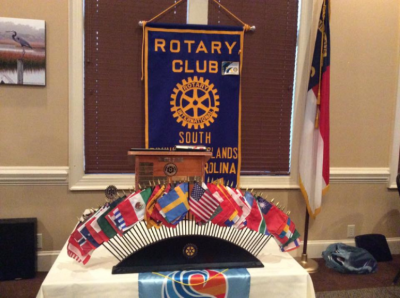 SOUTH BRUNSWICK ISLANDS ROTARY CLUB
MEETS FRIDAYS AT 7:30 AM
TAMER'S RESTAURANT, OCEAN RIDGE PLANTATION
351 OCEAN RIDGE PKWY SW
OCEAN ISLE BEACH, NC
SBI ROTARY IS A SERVICE CLUB.
OUR BUSINESS IS MANKIND.
OUR PRODUCT IS SERVICE